Comprehensive International Student Plan
International College Counselors is the leader in helping international students get into U.S. universities. With International College Counselors help, hundreds of students from over 30 countries have successfully gained admission into the top U.S. colleges and universities.  Mandee Heller Adler, founder and partner of International College Counselors, wrote the book on international admissions – International Admissions: How to get accepted into U.S. colleges. Advising may be done in English or Spanish, depending on the family's preference. In addition to the Comprehensive College Plan or Graduate Plan listed below, International student applicants will also receive assistance with the following:
TOEFL Examination
Plan and establish a schedule for the TOEFL Examination
School Selection
Review of T.S.O. Schools (Test Score Optional)
Preparation of Required Bank Letter
Translation of Transcripts and Recommendation Letters
Oversight of Deadlines
Comprehensive College Plan
Each International College Counselors service begins with a comprehensive discussion with the parent(s) and child, a review of applicable academic and test records, and completion of the Student/Family Profile. With this, the consultant will better understand your child's and your family's values, priorities, and preferences, as well as your child's strengths, needs, and learning style.
With the Comprehensive College Plan, students in the 7th-12th grades will receive a personal advisor from International College Counselors taking them through the entire admission process including some of the following:
High School Planning and Guidance
Create a detailed plan for high school coursework
Ensure that students are taking full advantage of course offerings at their high school
Extracurricular and Academic Interest Refinement
Help students apply their extracurricular and academic interests in novel ways, so as to deepen or broaden their experience in these pursuits
Create specific opportunities for the student based on extracurricular pursuits
College Selection
Develop, evaluate and finalize a list of colleges to which the student will apply
Identify colleges to visit
Learn about what to look for on college visits and schedule college visits
Essay Advising
Brainstorm ideas
Assess common application and school specific essay requirements
Review essay drafts
Application Review
Help the student highlight strengths
Review applications
Letters of Recommendation
Decide which teachers / professors to ask for recommendations
Learn how to approach teachers for the best results
Interview Preparation
Prepare students for on campus and off campus interviews and meetings with admissions officers
Practice interview questions and expert responses
Test Scheduling
Establish a standardized testing schedule
Explore test preparation strategies/classes
Summer Experiences
Provide opportunities to maximize summer plans
Wait List / Deferral
Develop strategies for acceptance if placed on the wait list or deferred
This plan also includes communication with colleges on the student's behalf. Students will receive in-person meetings (where available), unlimited phone, Skype and email correspondences.
---
Locations
Florida
Connecticut
North Carolina
New York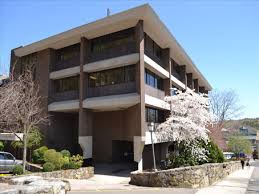 Westport, Connecticut
8 Wright Street, 1st Floor
Westport, CT 06880
Directions
Phone: 203-682-2381 |
Contact by email
Charlotte, North Carolina
3440 Toringdon Way, Suite #205
Charlotte, NC 28277
Directions
Phone: (980) 265-2368 |
Contact by email